 About Nation of PatriotsTM
Nation of Patriots™ is a 501(C)3 nonprofit organization. We work on a national level to raise awareness for military issues and to gather financial support for the physical, emotional, and economic misfortune that our disabled veterans and their families live with every day.
We raise money through our national network and distribute it directly to the families we strive to support. We give 100% of all donations received directly to the veterans we strive to help. We work with VA facilities and many other veteran organizations to help us locate and select the veteran families based on specific criteria.
Our goal is to unite Americans beneath the Flag and rally them behind the brave men and women who have served our country's Armed Forces, both past and present. These individuals have volunteered their lives in the preservation, protection and future of The United States and all of its citizens. For this we are grateful.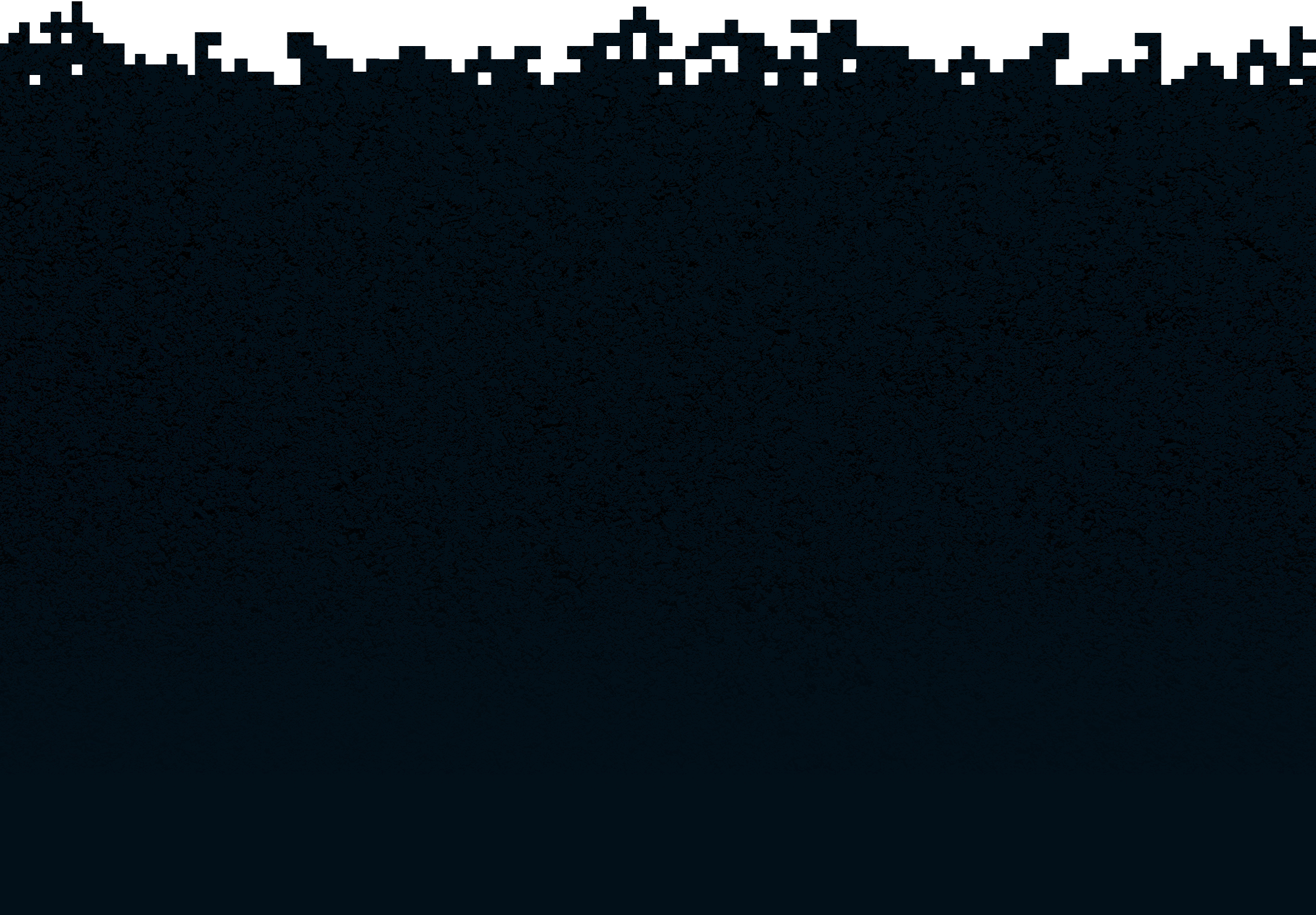 Our History
Nation of Patriots™ was formed in 2008 and achieved our exempt status in early 2009. We launched the very first Patriot Tour™ in 2009. Our humble start has led to a huge following across the country and we continue to work on this upward growth. From the beginning, this organization has been fueled by the highest level of respect for America's military. Our focus has been and always will be this: to provide financial support to those who have served in our Armed Forces and their families.
Meet the Team
Our board of directors and executive committee are comprised of a handful of hard working, dedicated and patriotic folks. Each provides their time on a 100% volunteer basis while balancing the responsibilities and stress of everyday life with their commitment to the growth and success of the Nation of PatriotsTM. For their service to our nation we believe it is our civic duty to make sure that any veteran that needs help, damn sure gets it. We built this organization to be that catalyst between veterans in need and freedom-loving Americans.
Board of Directors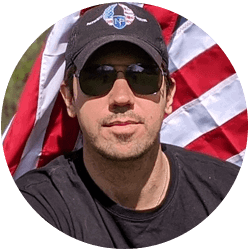 Bill Sherer
Founder, Executive Director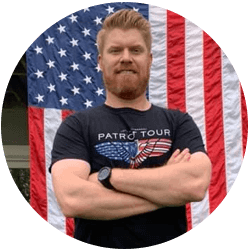 Paul Ginter
Director of Operations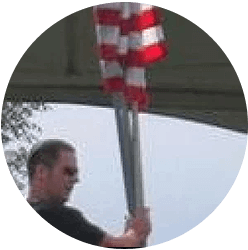 Jake Poepl
Director of Finance
Brad Weber
Board Member
Executive Committee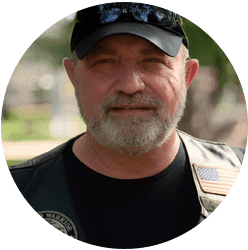 Rick Schmittinger
Chief Military Affairs Officer; US Army Retired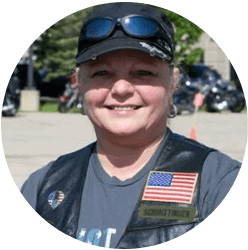 Cindy Schmittinger
Chief Financial Officer; Patriot Tour Coordinator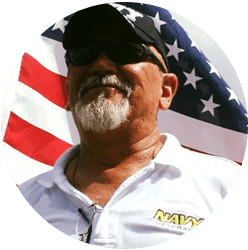 Paul Aubert
National Commander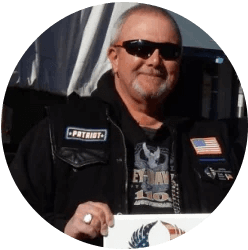 Rick Bitzer
VP of Operations
National Honor Guard Team
The National Honor Guard Team, based in Wisconsin, is comprised of several upstanding gentleman who are all either retired veterans of the United States Military or still serving in the Armed Forces. Each member recognizes the importance of the role they served in our Nation's military and they are fiercely committed to helping their fellow veterans, the wounded and their families.
They are lifetime members of the Nation of PatriotsTM organization. Their collective experiences and pride for this country helps remind us of what we're striving for while keeping us focused on our very important mission. Each Honor Guard member has volunteered their time to help those wounded in the preservation of freedom and their dedication is unsurpassed.
Honor Guard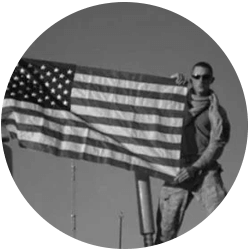 Travis Mccullough
Honor Guard Commander – United States Army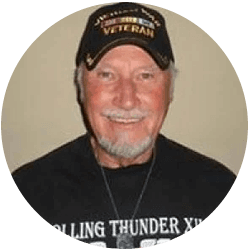 Ted Engelbart
United States Army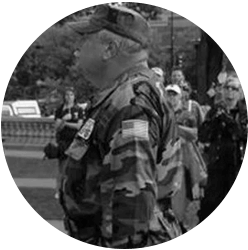 Mark Zaremba
United States Marines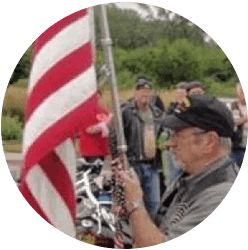 Jack McClung
United States Navy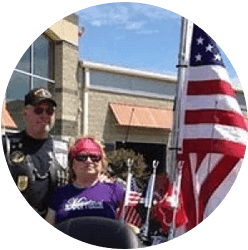 Allen Schoessow
United States Marines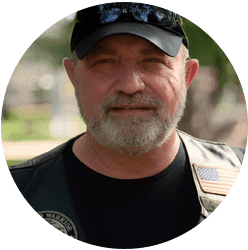 Rick Schmittinger
Chief Military Affairs Officer; US Army Retired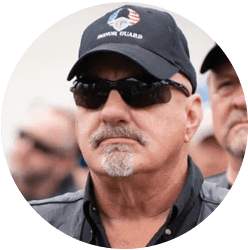 Tony Daniello
United States Army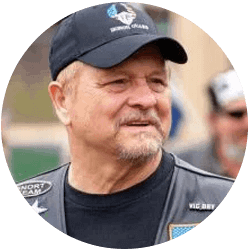 Michael Stroessner
United States Marines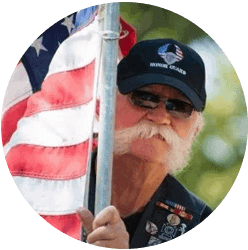 Dewey Desart
United States Army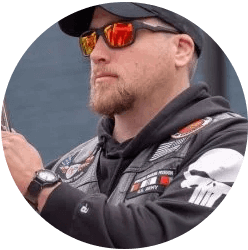 Jonathan Schumacher
United States Army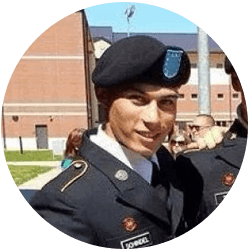 Brandon Schindel
United States Army