 Grant

Application
The grant application below is to be filled out by the veteran or their representative. Each case is reviewed and thoroughly vetted by our Chief Military Affairs Officer. All documents are required to be scanned and submitted via email at the time of the application. No photos of documents will be accepted. Please click on link below to access the document.
The applicant must have been honorably discharged, have a VA disability rating of 50% or more and have one (1) legal dependent.
Finding Veterans
All grant applicants MUST complete the Veteran Grant Request Application form. The form is turned in to the NoP for board review and final approval. Grants will not be provided without board approval.
You are responsible for finding candidates in your area before December 31 in the given year.
The NoP has a vast network of connections and can assist with this effort. A good place to start your search is with local VA Hospitals and offices, American Legions, VFW's, Combat Veteran Associations and many other veteran-focused and recognized groups around the country. If you're with a Harley Owner's Group through a local HD dealership, try asking some of the members if they know of anyone in the community who may need assistance (so long as they fit the Nation of Patriots criteria).
The NoP also works with veteran foundations and other partners that are constantly in need of help with veterans and military families. We can work with them to find a candidate in your area.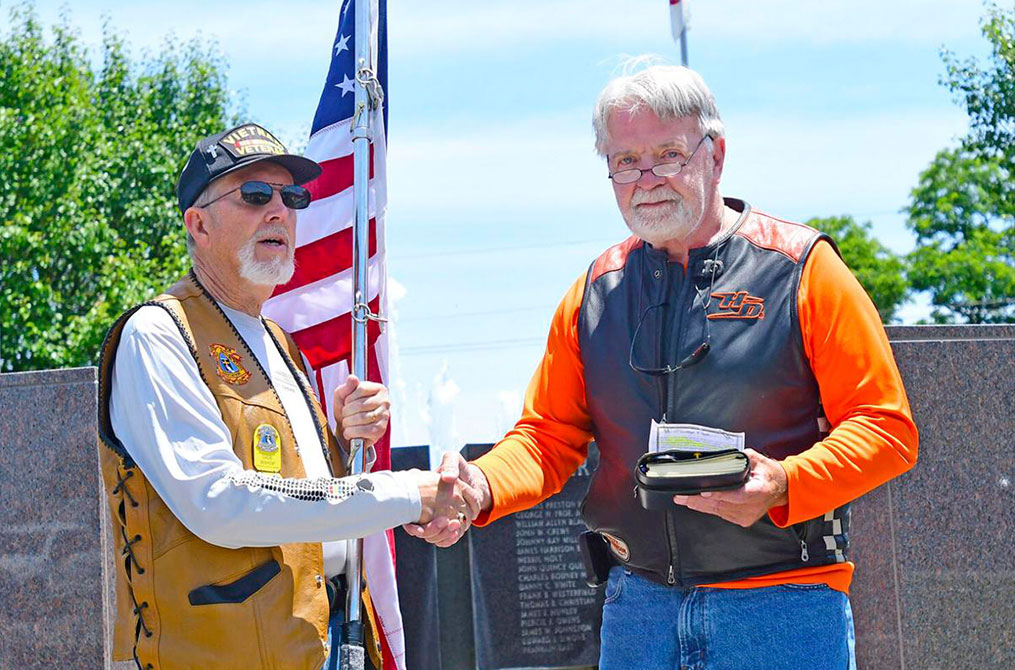 Veteran Family Sponsorship
If all options have been exhausted and we can't locate anyone in your area, there are other options.
We can locate a veteran family for your group to sponsor. While the family may not be local or even in your state, our program will apply every single dollar that your group raised to helping them. We will even connect you to the family so you can share photos and letters.
We use a registry system through companies like Amazon; Walmart; Bed, Bath & Beyond, etc.
We ask the family to select what they need in a private registry
We give you access to the registry
Your group selects as many items as possible given the total you raised
When you've finished, we apply payment and the goods get shipped straight to the veteran
CAN'T FIND A CANDIDATE?
Depending on your location, it may be somewhat challenging to find a candidate. Finding a candidate can take persistence, resources and time. We understand that you're busy with a million other things and this might be more daunting than originally anticipated.